Email Pemba Villas Reservations: book@go.mozbookings.com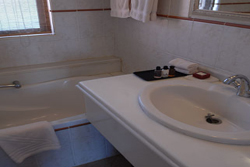 Pemba Villas are situated by the Pemba Beach Hotel and Spa and the facilities and activities of Pemba Beach Hotel and Spa are available for your use.

Relax and unwind in comfort and style. All rooms have air conditioning, en-suite bathrooms, satellite TV, personal bar and al-fresco patios.
At night, you will enjoy the Mozambique tropical heat as you drift from the Niassa Bar, with its wildlife trophies evoking past hunting days, to the Quirimbas Restaurant where leading chefs sculpt a blend of international and local cuisine, with local Mozambique seafood in abundance.
By day, you may laze around the infinity pool which seems to tumble into the ocean, or take a short walk to the buzzing Clube Naval, with its own swimming pool and adjacent yacht marina. Here the Activity Centre tempts you with all the sporting action your heart desires.

Ativities
Deep-sea fishing
Diving off coral reefs
Snorkeling
Windsurfing
Sailing
Kayaking
Water-skiing