Avenida Hotel Maputo Mozambique
Avenida Hotel Reservations: avenida@mozbookings.com
Now the Avenida Hotel has even more shine. The new and enlarged Avenida Hotel, now with 5 stars.
Besides the enlargement of the space, increase the number of rooms, a Business Centre with 6 conference rooms, with capacity of 320 people, a fabulous restaurant where you can delight with the fruits of the Mozambican Sea, as well as a varied and rich international culinary, a pleasant atmosphere in the Piano Bar and Bar Miramar, with one of the views of Maputo Bay and City and you can enjoy the Swimming Pool, a new Health Club with Gymnasium and aesthetic centre, for varied treatments that will improve you health, you appearance and general well-being.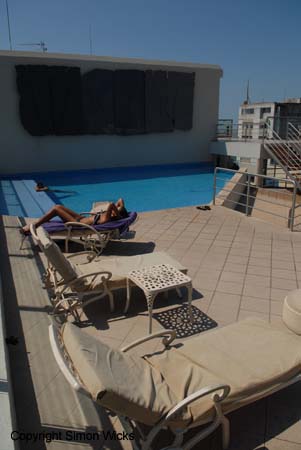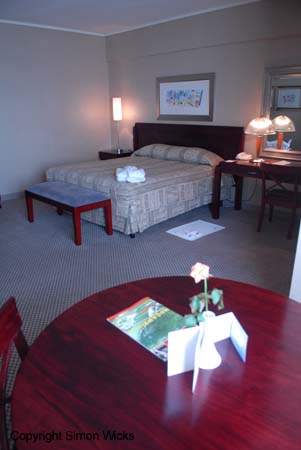 Seeing that all our customers deserve the favoured treatment, at arrival, our Barmen will have the pleasure to offer welcome drinks. In the rooms you will find fresh mineral water and dry fruits, besides this the possibility to prepare its own tea or coffee at anytime of the day in the coffee machine that you will find in the room.
Avenida Hotel Facilities
Internet Access
Anti-Allergic Pillow/ Bathing gown
Amenities of Bath Hermes in the suites
Individual Air Conditioned
Living Room with sofas, table and cooper's tool
Kettle/Coffee pot/ Mini Bar
Available extra beds/ Individual Safe
Fire Detector/ Non-smoking Floor
DVD receiver in the suites/Recorded Music
Cable TV with 14 channels/ TV with remote control
Direct deal telephone/ Writing-Table with 1,70m
Rooms for disabled/ Hair dryer in the room
Discover the variety of foods of art table that "Avenida" has to offer.In scenery with modern, comfortable and calm decoration, we invite you to relax and to appreciate our best dishes.
You can relish the best that exists in national and international culinary and to enjoy a unique space in Maputo that provides a true atmosphere of intimacy, elegance and agreeable ambience.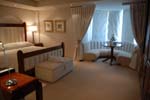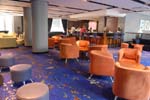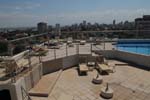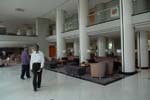 Acacia Restaurant at Avenida Hotel
Buffet
Lunch.............12:30 - 15:00 Hours
Letter Service
Lunch...............12:30 – 14:30 Hours
Dinner..............19:00 - 22:00 Hours

Avenida Hotel Reservations: avenida@mozbookings.com